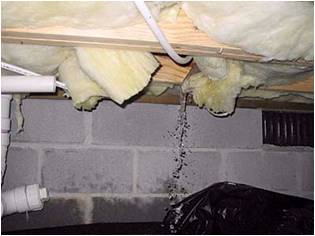 In a perfect world there would never be any construction mistakes when we undertake a home improvement project.
When hiring a contractor to perform work in and around your home it's good to know, in advance, how to protect your investment.
The assumption that your homeowner's insurance or the contractor's insurance will cover any unfortunate errors may be just that…an assumption.
Here's what you need to know so you can rest assured that should something happened, you're bases are covered.
Most homeowner's insurance policies will cover losses from events like fire. But if that fire were a direct result of work performed by a contractor would you be covered? As an example, a contractor is hired to install a new water heater, furnace or air conditioning unit.
Or let say you've hired a contractor to put on a new roof and materials are accidentally dropped on your car. What if you remodel your bathroom and a waterline breaks — is your homeowner's policy written to cover that or is it covered by the contractor's liability insurance?
This is an important consideration and something you should know before you sign an agreement with a contractor and definitely before work starts.
First Step in Construction Mistakes Protection
It bears a call to your insurance representative, given the wide array of coverages and exclusions in homeowners policies, to see what types of events are covered for home remodel. An amendment to an existing policy or a rider can be added which is project specific to ensure you are protected through the construction phase and a period beyond completion.
Any quality contractor you hire should also possess coverage against any liability claims should they make a mistake. Usually licensed contractors must carry liability insurance before they can perform work. This protects them from accidents, defective products or workmanship. However, because this coverage is expensive for a contractor, many times a contractor may be under-insured putting you at risk for picking up the bill.
Liability protection against contractor-related construction mistakes, whether held by you through your homeowner's insurance policy or the contractor's should be in place before work starts.
Your Rights for Cancellation
The Federal Trade Commission grants you 3 days to cancel any contract through the "Cooling-Off Rule" which can be found here. Should you find that either you or the contractor does not possess the necessary liability coverage against construction mistakes, after you've signed a contract, then you have 3 days in which to cancel that agreement. Here are some other important tips to consider before your project starts:
Never provide a down payment for work without first validating adequate liability coverage is in place
You should also avoid paying money up front within your 3-day cancellation period
Your contractor should always apply and pay for the building permit as part of his contract – not you
Let the contractor determine the best means and methods to perform the work
Do not hire a contractor who works by the hour
Let the contractor use his own tools and equipment, not yours, to perform the work
If the contractor says he has insurance but is unwilling to provide proof, don't hire him
Tagged with: contractor error • home improvement projects • home remodel disasters • liability insurance home remodel
Filed under: Insurance