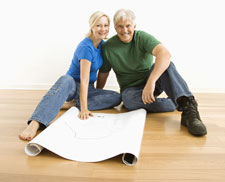 A little renovation planning is essential if you are thinking about updating or enhancing your personal style through a home remodel project?
It's certainly exciting to think about creating an updated, comfortable living space which reflects your vision but there are a lot of steps required in renovation planning to turn that vision into a reality.
Few of us can afford the luxury of handing our remodel project off to a qualified contractor and then go on vacation until it's done. Most of us will shepherd the entire project ourselves in an attempt to get the most value for our dollar.
Unless you are construction savvy, there are some basic tips and helpful information you should know in planning a renovation or remodel before you sign on the dotted line.  You should consider whether you will be getting real value for those dollars you are about to spend on that vision.
Whether you are replacing windows, updating your kitchen or bath or moving walls, here are some suggestions to help you succeed in this venture or at least give you something to think about.
Energy Efficiency is important….BUT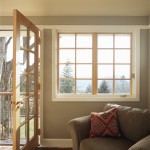 Let's say you've made a decision to replace the older windows on your home with more energy efficient windows.  Realize up front that a window sales representative will likely tell you that replacing your windows can save you up to 50% on your energy bills.
What the sales rep will not tell you is that replacing your windows (at a cost of $200 to $1,500 each) only accounts for about 15% of your house's heat loss.  Doing the math you may find it will literally take you years, if not a decade to recoup the cost of those windows in energy savings. Maybe you don't need the Ferrari here.
If Your Renovation Planning includes Granite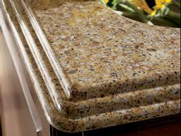 Unless you love the look of granite and want it to update your kitchen, for your own use and enjoyment, know that upgrades to your kitchen only represent 5% to 15% of a home's value.  If you are updating for resale purposes, it may be better to offer a buyer an allowance and let them do the remodel themselves.
Great looking kitchens do sell houses; however, there is a limit to what you can realistically recoup especially in today's real estate market. Maybe the better option in remodeling your kitchen is to bring any older features up to current building code and consider using made-made materials at a lesser cost. These can still give you the same look for less than the cost of  more expensive options.
Get Design Help when you Do This!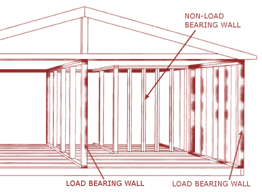 If you are adding a room to your home or are moving interior walls, it's wise to spend about $1,000 to hire an architect.  Any structural component modified in your home will likely need to be permitted with plans approved by your local building department.
Many building departments will allow non-structural modifications up to a certain dollar amount to be completed without a permit, however, structural changes affect the entire home and will likely need a permit.
Floor loading, joists and trusses are all designed and engineered to handle specific building loads.  Changing any structural component or redistributing those loads through remodel, may compromise the reliability of the original engineered calculations.
Upgrading or Updating Mechanical and Electrical Systems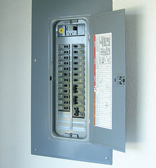 Another reason to have an architect design the space as part of your renovation planning is to ensure your mechanical and electrical systems are coordinated with your new space.
If you are moving walls or adding a room, your heating and air conditioning may not be zoned to handle the additional space.  You may require a supplemental heating or cooling unit and all that goes with it. Adding cooling, heating, ducting and/or exhaust will increase your electrical load.
Load on your electrical panel (such as lighting, outlets, additional heating and cooling) is something that should also be considered and will need to be discussed with a trade, consultant or engineer who specializes in this type of work and is familiar with building code requirements.
If your current panel is at or near its capacity you may need to increase the amount of circuit breakers in your panel or add another sub-panel to handle the additional load.  Discussing this during the renovation planning phase will allow you to make adjustments to your remodel budget, minimizing unexpected expenses when your work gets underway.
Tagged with: home remodeling • home renovation • home repair • remodel investment • renovation planning • renovation planning tips • tips for home remodeling • tips for home repair
Filed under: Build Help