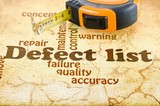 Construction errors or defects can be simply described as faulty or shoddy work on your project. This means that if a feature or function designed by an architect or workmanship provided by a contractor reduces the value of your property or home it might be considered a construction defect.
Outside a contractor's warranty, you have the right to make a claim for construction errors as long as it's within the claim statute of limitations established by your state. A construction defect claim is not exclusive to architects and general contractors since subcontractors, developers and land owners may also be named in a suit as well.
If you feel you are a victim of shoddy workmanship or a design flaw on your project and are wondering if it qualifies as a construction defect then read on for a little more insight.
What's Considered Defective Construction?
When you have defect in design, it may be something like an air conditioning unit incorrectly sized for the area it needs to cool. This may cause the unit to run more than reasonable to condition or cool that space which in turn shortens the useful life of the unit and increases your utility costs. Or you may have workmanship issues like cracks in a foundation, basement water leaks, poor yard drainage, faulty plumbing or electrical wiring – even pest infestations. Here are few more items that might suggest you have a construction defect:
Improperly sealed or gaps in doors and windows
Cracking in exterior wall finishes like stucco
Surface cracks and improper drainage on decks or patios
Flooding or ponding when using lawn sprinklers or irrigation
Roof leaks or loose or falling roof tiles or shingles
Damp or sweating slabs or damp crawl space
Electrical breaker panel that trips often
Termite infestations or insects coming through pipe penetrations
Flickering lights when appliances turned on or off
Heating or Air Conditioning units that make unusual noises
Leaking exhaust fans
Low water pressure
There are two terms typically used to define construction errors – one is a "patent" defect which means it is something you can see that's obvious or exposed, like a crack in a wall. The other term is a "latent" defect. These are flaws in the work which are hidden or concealed. At some point when the hidden flaws manifest themselves, they are no longer "latent" (hidden) and become "patent" (exposed).
Owner's Responsibility to Prove Defect
It is the responsibility the homeowner or project owner to prove that a defect, patent or latent, exists and make claim for that construction error within the defect statute of limitations established by the state in which the defect occurs.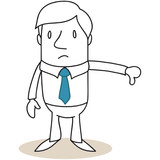 The best way to prove construction errors exist is to hire a qualified expert with the education, training and experience to validate and document the defect. As an example, let's say you have a crack in your basement slab or in a foundation wall.
You would not hire a concrete contractor or masonry wall contractor to determine the reason for cracking. You would hire someone with the expertise, like a geotechnical engineer,  to determine whether soil compaction under the slab was adequate, whether foundation drainage was properly installed or to determine if there are settlement issues responsible for the cracking.
The services of a construction expert are available for every type of building process, component or installation and costs can range anywhere from $150 to $350 per hour, even more depending on the issue and where you are located. If you are successful in your claim, these costs are recoverable.
NOTE: One the thing you don't want to do is to have the installing contractor, the designing architect or engineer determine the reason or cause of their own construction or design error. It is important to have an independent construction expert evaluate that scope of work and installation.
"Right to Cure" States Impact Claims
There are several states within the U.S. that are "Right to Cure" states. What this means is that contractors are given the opportunity to fix any claimed construction errors within a specific number of days after receiving official notification of defect BEFORE you as an owner can file suit.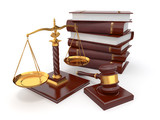 Typically, the "Right to Cure" laws will require strict compliance by a project owner or homeowner. Official notification to the offending contractor and other supposed responsible parties like any trade contractors or subcontractors must be made through certified mail of any defects in workmanship.
Contracting parties are then given a predetermined number of  days to cure the alleged defects prior to filing a lawsuit or arbitration claim. Most often, project owners don't generally have these requirements disclosed to them before filing suit.
Failure by an owner to give notice for defective material, violation of applicable building codes, or failure to follow accepted building standards for workmanlike construction may prohibit an owner from making the actual claim in that "Right to Cure" state.
What Can I Recover if I File Suit for Construction Errors?
The overall cost of prosecuting a construction defect claim will depend on many different factors that will include the type and cost of damages, the number of parties named in the suit, and whether the named parties are cooperative or combative.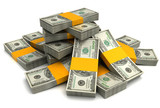 Some shoddy workmanship suits can be settled within a relatively short period of time, while others may not be resolved until just before it's scheduled to go before a judge.
Depending on the type and size of your claim, a contractor may turn to his Commercial General Liability insurance (CGL) to cover the expense of the repair. In the instance of a faulty design claim, an architect may turn to his Professional Liability Insurance (Errors and Omissions) for relief.
Both contractors and designers can make a business decision to correct the default when notified by you to avoid any contract litigation which can reflect poorly on their reputation. This is why it's so important, for you as an owner to ask questions about a contractor's or designer's insurance coverage during your interview process. This can impact resolution of your claim should you need to file one or may keep you from having to file one altogether.
Everyone already knows that lawsuits can get expensive so complete cooperation between parties and legal counsel is essential to keeping costs as low as possible.
Besides legal fees and expenses, the cost of expert consultants can be quite costly but are generally recoverable in a lawsuit. Other damages may include the cost of repairs, any lost property value, the costs of qualified consultant investigation, any additional living expenses incurred while repairs are made and loss of use of the property.
Identifying the Construction Defect Claim Statute by State
It is solely the responsibility of an owner, homeowner's association or condominium owner's association to identify and act on a construction defect within a reasonable amount of time, as determined by each state when making a claim for repairs.
Before filing a claim and depending on which state you are located in, "Right to Cure" requirements may apply BEFORE you can actually file suit against a contractor.
The table below provides claim statutes by state as well as showing the "Right to Cure" states in ALL CAPS.
Tagged with: construction defects • construction defects law • construction errors • construction statute of limitations • latent defects • patent defects • right to cure
Filed under: Defects