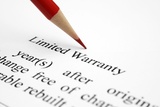 Express and implied warranties come in a wide variety of responsibilities depending on what type of construction contract you have for your project. A quality contractors warranty establishes the benchmark for that contractor's execution of the work.
An "express" form of construction warranty is simply an affirmation of something that a contractor warrants is true.
For example, a contractor may "expressly warrant" that he is licensed to do business in the state in which the project is located or that the title to all materials and labor used in the project passes to the owner on completion.
Quality of Work is Key in a Contractors Warranty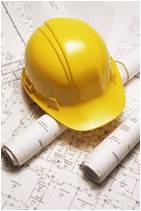 An implied warranty may affirm that the contractor will furnish and install his work in a good, workmanlike manner and in keeping with industry standards.
Of the types of warranties that may be covered during the course of construction, one of the most important to an owner is a contractor's warranty relating to the quality of work and that contractor's warranty obligation to repair any defective work on a call-back basis.
An owner on a commercial project or a homeowner on a renovation, remodel or new construction project generally doesn't have full time personnel employed to supervise a constructor's work on a daily basis.
Even in the instance of a construction manager or a design professional observing the work on a periodic basis, it's impossible to guarantee the quality of finished construction.
Quality Warranty Will Influence Project Success
This is why a quality contractor's warranty is critical to a successful construction project. Establishing the standard or setting a point of reference at which the contractor is expected to perform is intended to ensure owners receive full quality and value for their financial investment.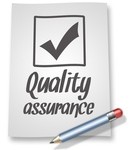 It's not sufficient for a contractor to simply install improvements that are shown on contract drawings or described in project specifications because he then has no real tie to a quality installation.
The contractor should be obligated and must perform his installation in a good and workmanlike manner and furnish materials and equipment consistent with premium quality or that described in the contract.
A quality contractor's warranty with a call-back provision provides the incentive for that contractor to police his own work and that of any subcontractors or trade contractors he hires. By doing this up front and during the construction process, it will minimize the need for call-backs post project completion.
Understanding the Call-Back Provision
A call-back provision is a remedy an owner can invoke against a contractor for that contractor's failure (or the failure of any of his subcontractors) to perform any work in accordance with the standard or quality set forth in the contract documents.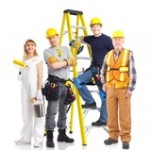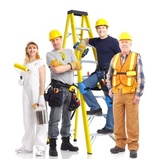 A call-back time frame establishes, for the contractor, the window of time where the contractor must return to the project to repair defective work. From an owner's perspective, the call-back provision is in addition to a contractors warranty for workmanship and not instead of a contractors warranty.
For an example, let's say a plumbing pipe bursts or you experience a roof leak during a heavy rain. A call-back provision may include language stating that the contractor must respond to emergency conditions within 24 hours and non-emergency issues within 72 hours or shorter period as determined by the contract.
Warranty Benefits in a Call-Back Provision
A call-back contractors warranty option benefits both an owner and a contractor.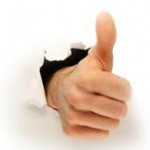 The owner benefits from the extra care and supervision hopefully provided by the contractor in policing his own work and that of his trades.
This benefits the contractor when a quality materials and installation are provided upfront as any call-back work will cost the contractor money thereby reducing any profit margin he realized for the project. Some contractors may include a contingency in their bids to cover these types of conditions.
Also by permitting the contractor to come back and correct any deficiencies, it saves the owner time and money from having to address the issue themselves and then attempt to seek recovery from the contractor through legal channels.
Sample Construction Warranty Language
Here's sample construction warranty language for your use and provided in PDF form. You can download it by CLICKING HERE. This type of form has been used as a contractors warranty to an owner and also by subcontractors to a prime contractor and then passed on to an owner.
These are generally included in Operations and Maintenance Manuals just prior to project completion since the warranty period typically starts at Substantial Completion of a project.
Tagged with: construction warranty • contractors warranty obligations • what is a construction warranty • what is a contractors warranty
Filed under: Contracts