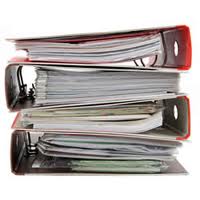 Regardless of what type of new construction, renovation or remodel project you may be involved in as an owner, you will likely receive operation and maintenance manuals. These will be provided by your contractor generally at project closeout around the time of punch list completion.
You may get a single 1″ binder or a dozen 4″ binders, depending on the size and scope of your project.
They should contain all the pertinent product information for your project as well as a certificate of occupancy (if applicable), as-built drawings and more as your record of what was constructed.
Sadly, more than half the time, this information is shelved or stored in boxes somewhere, never to be opened again. The reason this happens, is many people don't know how to properly use these manuals or realize the impact of not using the information inside to their benefit.
I can't count, as a construction manager, the number of times I've received calls from facilities or office managers or project owners, post project closeout, asking for information on who installed what, where something was bought, and how long the warranty was…all information found clearly labeled in the operation and maintenance manuals in their possession. This collection of documents organized to provide benefit actually ends up being a deterrent by sheer volume.
Here I will provide an overview of what's included (or should be) in these manuals, how to use them, and why they are so important to you following completion of your project.
The Last Worst Task on Any Project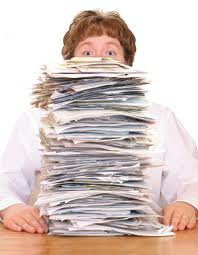 One of the last administrative tasks on a project, aside from contract closeout and collecting final payment is pulling together the operation and maintenance manuals. This is no small endeavor and many times falls to a junior field engineer or office administrative staff to collect the information and assemble the physical binders.
Generally, at the end of a project, the original project team has moved on to other contracted work. This includes not only the general contractor's team but his trade and subcontractors teams as well.
No money is made for any company in keeping the higher paid management team available to tie up any loose ends at the end of a project and this is largely delegated to other staff.
The delegated team or office admin staff will contact all the relevant subcontractors for your project and have them provide operation and maintenance manuals information for their individual scopes of work.
This will include any manuals from product manufacturers, product data sheets, as-built drawings for any mechanical, electrical, plumbing or fire protection work, manufacturers warranty information, trade contractor warranty information, any paperwork from local utilities, the certificate of occupancy (if needed) plus final sign-off by inspectors associated with the local governing authority.
A red-lined copy of the permitted construction drawings is usually sent by the contractor to the architect for incorporation into final, clean set of documents for the owner indicating as-built project conditions. These drawings may be provided in an actual physical set or in disk format along with the operation and maintenance manuals then turned over to the owner.
Some Assembly Required for Operation and Maintenance Manuals
Depending on the scope of work and how many subcontracts were issued, all the information collected from the trades is organized following a Construction Specifications Institute (CSI) format. The numbering has changed somewhat over the last several years but contractors will generally organize the manuals as follows:
Division 01 – General Requirements
Division 02 – Sitework
Division 03 – Concrete
Division 04 – Masonry
Division 05 – Structural Metals
Division 06 – Wood / Plastics
Division 07 – Thermal / Moisture Protection
Division 08 – Doors and Windows
Division 09 – Finishes
Division 10 – Specialties
Division 11 – Equipment
Division 12 – Furnishings
Division 13 – Special Construction
Division 14 – Conveying Systems
Division 15 – Mechanical / Plumbing
Division 16 – Electrical
Usually the Division 1 tab or General Requirements section will include all the contact information for the contractor and his trades – what scope of work they performed and the contact names, addresses and phone numbers for the individuals responsible for any warranty work. Also in Division 1 will be anything related to the local governing authority like the Certificate of Occupancy (if needed), sign-off of all the final inspections and permits, any utility or easement information.
The general contractor's construction warranty will be included with the General Requirements information and may or may not include the individual warranties from subcontracted trades. Depending on the general contractor's process, the trade warranties may be included under the tabs for their respective scopes of work.
Construction Warranty vs. Manufacturer's Warranty
There are actually three types of warranties you should receive in your operation and maintenance manuals and each of these has a different purpose as it relates to your scope of work. Many owners don't realize what these cover or how to make use of these warranties when the need arises: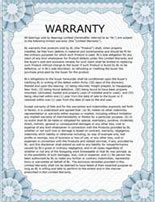 General Contractor's Warranty – Unless special terms were outlined in the construction contract, the General Contractor warrants that all work performed is in accordance with requirements of the Contract Documents and free from defective or inferior materials, equipment, and workmanship. The industry standard is for one calendar year after the date of Substantial Completion of the construction contract. If any of the work for which they were responsible proves defective or inferior within that period, the General Contractor is responsible for correcting that issue at no cost to you.
Subcontractors Warranties – Trades contracted through the General Contractor or directly  by you and providing labor and material for your project have the same obligation as the General Contractor does for correcting any inferior or defective work within their contracted scope usually within that same one year period. Some project specifications, however, will require a 2 or 3 warranty from certain sub-trades depending on the scope. Roofers, for example, would have a longer labor warranty obligation than the General Contractor.
Manufacturers Warranties – Depending on the project specifications, manufacturers warranties for many items can exceed the initial one year period covered by the General Contractor and his subcontractors. For example, let's say your project has new doors and door closers. The manufacturer's warranty for a new wood door, depending on type, could be a limited lifetime warranty. The warranty for door closers from a hardware supplier can be as much as 10 years. Putting a new roof on your home or business, depending on the material used, can get you anywhere from a 10-year to 50-year manufacturer's warranty.
Many owners will miss the opportunity to take advantage of manufacturers warranties because they don't realize they're in the operation and maintenance manuals or the contractor did not adequately cover this at turnover. One thing to point out with a manufacturer's warranty is that it will usually cover any part or warranted components which fail to perform and/or exhibits a manufacturing defect.
Depending on the manufacturer, you will need to send the defective part back for replacement. While the manufacturer will provide a new part, removal of the defective part, shipping to the manufacturer and installation of the replacement part will generally be at your expense. The manufacturer is a supplier and not a labor and material subcontractor like those hired by your general contractor to install the original work.
How to Make Your Warranty Request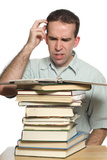 For the first year following substantial completion of your project or date that the General Contractor's warranty took affect, all calls and service request forms should go to the contact provided by the General Contractor in the operation and maintenance manual. The General Contractor will contact the trades involved directly and coordinate with you the schedule for repairs. This is at no cost to you.
Beyond the initial one year warranty provided by the General Contractor, you would then contact the subcontractors directly for any repairs. If the subcontractor's warranty, for the particular item of work in question, is longer than one year then this repair would also be at no cost to you. If, however, you are dealing with a subcontractor who only provided a one year warranty you are under no obligation to go back to that subcontractor for repair and are free to hire anyone else to do that work.
Following expiration of the general contractor's and subcontractors warranties, it will be your responsibility to contact manufacturers directly to make a claim against their warranties or hire other contractors to repair any out-of-warranty issues. Outside the warranty period, costs for repair are at your expense.
3 Critical Issues that May VOID Your Warranty
There are 3 key issues to keeping your warranties intact so they are not voided by subcontractors, suppliers or manufacturers. Knowing these issues up front, by becoming familiar with the manuals, will save you headaches and unnecessary expense later on.
1)     Not Using the Original Trade – Having work done within the warranty period by a contractor other than the one who installed the original work will void your warranty. When somebody other than the original subcontractor makes a repair or modification to the original installation, inside an active warranty period, the original installer is not obligated to honor a warranty if someone else modified their work during this period.
2)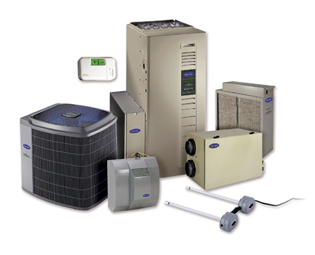 Mechanical / Electrical Equipment Start-up – Many equipment manufacturers will have a checklist that needs to be filled out on startup of their equipment as a condition of warranty activation. As an example, I'll use Carrier Corp. for case in point. Carrier has a startup checklist for each HVAC (Heating, Ventilating and Air Conditioning) model purchased and installed on a project.
The checklist is an overview of that particular piece of equipment and is required to be filled out by an authorized Carrier rep which is likely your mechanical contractor or someone from Carrier directly. Unless this information is filled out and submitted to Carrier when the unit has been started for the first time, the manufacturer may not honor the warranty.
Why you ask? This ensures Carrier (or the equipment manufacturer) that the product they are warranting was installed correctly and is operating within the designed tolerances. Because Carrier provides this checklist in the back of the Operations & Maintenance Manual included with their piece of equipment it can and has been overlooked by the mechanical contractors. The Carrier O & M Manual will be added to other information collected by the  mechanical subcontractor and passed on to your General Contractor for inclusion in their operation and maintenance books.
When a mechanical contractor overlooks the checklist in the back of Carrier's manual it doesn't get filled out. Because the paperwork isn't completed – the Carrier warranty is never activated. This can be very frustrating and costly for you as an owner when you are in the 3rd year of a 5-year compressor warranty, something goes wrong and you find out you don't have a warranty. This isn't exclusive to HVAC units. This can be the scenario for any major piece of mechanical or electrical equipment on your project. Because mechanical and electrical components are a major part of your project cost, you can't afford to be without valid, active warranties for that equipment.
If you think about it, you have that full first year, while under warranty with your contractor, to correct or get addressed any oversights you may find when going through your operation and maintenance manuals.
3)     Doing It Your Way, Not Their Way – Follow the maintenance requirements as directed in the manuals. Whether it is changing filters at certain intervals, using pH balanced products to clean your tile, not using solvents on granite or marble, not using aerosol or rotary brush shampooing on carpets – whatever the direction provided by the manufacturer for maintaining your installation, it needs to be followed.
Not only because the manufacturer has determined what will work to ensure the long life of their product but because that's the first thing you will be asked by the manufacturer when you try to make a claim against their warranty. Provide any other information regarding product care other than what they've recommended and you're out of luck.
To Sum it Up…
Your Operation and Maintenance Manuals are your most valuable asset following completion of your project when used correctly. They need not be intimidating by their sheer volume of paper and you don't need to be construction savvy to know how to use them. There are hundreds of thousands of dollars spent every year on unnecessary rework by owners who did not take advantage of the warranty benefits provided them by these manuals. They are well worth the look inside.
Tagged with: operation and maintenance manuals • operations and maintenance • project closeout
Filed under: Construction