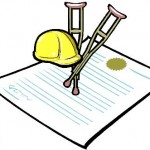 As it relates to new construction, remodeling or renovation, in most states, contractors are required by law, to carry workers compensation insurance (workers comp) for direct employees of their company.
Doing business with a contractor who does not carry workers comp coverage, that's current and in force, exposes you to potential liability if accidents occur on your property during the performance of their work.
This is one of the most important credentials to consider when interviewing or hiring a contractor or trade to perform any of your work. Here you will find out why your contractor needs it and what you should do if he doesn't have it.
Validate a Contractor's Certificate of Insurance
You should verify the contractor's workers comp coverage by asking the contractor to provide a "Certificate of Insurance" form. Certificates are issued by the contractor's insurance agent or insurance broker and the limits of coverage on the Certificates are defined by your state's established limits for workers comp.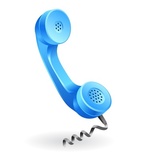 The Certificate will provide the name of the contractor's insurance carrier, policy number, expiration date, and the contact information for the insurance agent or broker.
Be sure to call the agent or broker listed on the Certificate to verify the coverage is current and note that the policy will not expire before your project is completed.
That actual coverage limit and expiration date for the workers compensation coverage will be near the bottom of the certificate after commercial general liability and automobile coverages.
If a worker is injured working on your property and the contractor does not have workers comp, you may be liable to pay for injuries and rehabilitation for the injured worker filing the claim.
Your personal or business insurance may or may not cover those costs. Check with your own insurance carrier to verify if the limits of the contractor's workers comp and/or your own policy are adequate coverage based on the dollar value of the entire project — including amounts for both soft costs and hard costs.
Understanding the "Contractor Exempt" Risk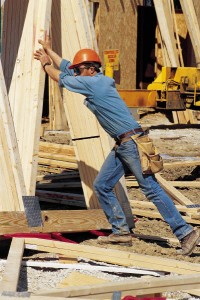 If the contractor says that he or she is exempt from carrying workers compensation insurance, they must not employ anyone.
This would include any salespeople, estimators, project managers, accountants, general laborers or workers who may perform physical work at the site.
If you choose to select a contractor that states they're exempt from carrying workers compensation insurance you are accepting unnecessary risk.
If a contractor outsources his labor, for example, their workers are hired from a labor agency and are covered by workers comp through that agency, the agency can still come after you.
Recovering Costs Paid in a Workers Compensation Insurance Claim
In the event of an accident, the workers' compensation insurer for the agency has the right to subrogate against the contractor and the homeowner to recover the costs incurred by the injured worker.
To subrogate means that the agency, who paid out the claim for the injured worker, can seek to recover those costs from the contractor who hired him or you as the owner.
If your contractor does carry a workers compensation policy, you should request a "Waiver of Subrogation" clause to exempt you from potential future claim reimbursements and be named as an additional insured on that policy, specific to your project.
Your First Line of Defense in a Claim
You may have no way to tell which people working on your property are leased laborers, independent contractors, or people actually hired by the contractor that may be receiving their compensation "under the table".
Confirming adequate insurance coverage is current and in place at the time of hiring a contractor ensures that this contractor is your first line of defense should there be any project related claims.
Answering the question "Do you have workers compensation insurance" is a key component in interviewing and hiring a contractor to work on your project. If the contractor can't produce the insurance in advance of signing a contract, then it's best to elsewhere to get your work completed.
It will help alleviate concerns you should have regarding how that contractor's workers are classified and what level of exposure you have to any liability in the event of an accident while your work is being performed.
Tagged with: contractors workers compensation • what is workers compensation insurance • workers comp • workers compensation insurance
Filed under: Insurance