It's hard not to get excited about the prospect of owning a new home but there are things to look for when buying a house that are often not considered.
Aesthetics, the home's overall appearance, seem to be front and center over some of the more practical considerations that don't often reveal themselves until you've already moved in.
Here is a list of my Top 10 considerations before you close on the house and sign-off on a builder's or prior owner's punch list.
Things to Look for when Buying a House
What is the home's orientation?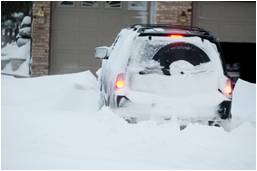 Do you live in a geographical region that has season changes and gets snow in the winter?
Buying a home with a north-south exposure, meaning your driveway is on the north side of the home, will get you more shoveling and ice removal in the winter than a home that faces south.
A southern exposure, in a region that gets snow, gains the benefit of a warm sun to hasten the melting of any snow. This will greatly reduce your removal effort.
Where are your bedrooms located? If you have bedrooms in the home facing west, they will be subjected to afternoon heating and will likely be several degrees warmer than other rooms in your house.
Where are the half hots or switched outlets located?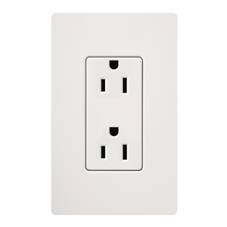 Visualize where you will have your furniture – are the switched outlets in locations where you would normally place the lights you need to turn on and off?
Is rough-in for a future ceiling fan in place and do the ceiling fans, future or existing, have wall switches or are they operated at the unit or with a remote?
A half hot will be an outlet that is upside down in relation to other outlets in the room. Having a switched outlet under a window, for example, may restrict your options in placing furniture in that room.
Do all the windows open and close smoothly?
There's nothing more frustrating when moving into a newly constructed home or buying a resale to find out, after you've moved in, that one or more of the windows stick.
This is an item that should be addressed by the contractor or the previous owner before you take possession. Also ensure that all the windows have properly fitting screens.
Locate your electrical panel – Are all circuits labeled?
It's not uncommon to find, on the inside of many electrical panels, that circuit labeling is either missing for some of the circuits or inadequate in its description.
If you need to turn off a breaker for some reason, having an electrical panel with clearly labeled circuits will minimize future frustration.
Are the phone jacks in all your rooms working?
Another one of the frequently overlooked things to look for when buying a house is utility jacks. No one wants to plug a phone into a bedroom, family room or kitchen phone jack only to find out its not working or hasn't been wired.
Have the builder or the previous home owner validate for you that all the household jacks are functional.
Do you need a coat closet?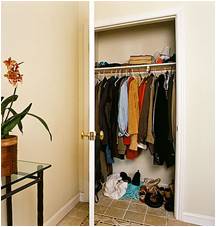 Another thing to look for when buying a house, depending on your geographical region, is the need for a coat closet. These are not always the norm in the southern or southwestern states.
From my own example, I moved from a northern state to a southwestern state with a number of seasonal jackets where coat closets are the minority rather than the majority in new homes.
Similarly, think about where you are going to store your vacuum cleaner, mops, brooms or other household essentials that won't fit in a cabinet under the sink.
Are you moving from a home with a basement to one without?
This one makes you think about where you're going to store everything that once shared protected space in your basement.
Are these same possessions now going to take needed closet space or get stacked in a garage subjected to temperature changes?
Where are you storing linens?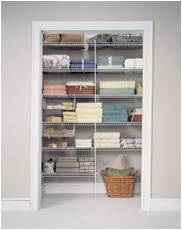 Another item overlooked in some home models are linen closets. When being wowed by an exciting kitchen with an island or a great room with expansive windows or the landscape design of the yard, you're not thinking about where your sheets and towels are going to be stored.
Are these too going to take up vanity cabinet space that you would use for other things?
Are you going to need to purchase an independent cabinet or install shelving to accommodate linen storage in the absence of a linen closet?
Do you need a pantry?
Some kitchens are woefully inadequate when it comes to cabinet space. Finding enough room to store pots and pans, dishes, eating utensils, bakeware, mixing bowls, and small appliances not normally left on a countertop can be a challenge.
Where will you store seasonings, canned goods, packaged foods, food storage bags, plastic wrap, paper towels, toilet paper, tissues and other items that will compete for space in your kitchen?
How sensitive are you to noise?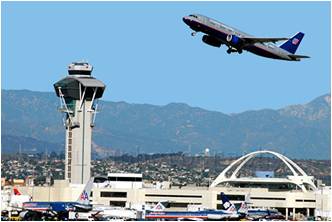 When looking for a home, not always do we think about who our neighbors may be, where the home is located in relation to public streets, overpasses, commercial businesses and airport flight paths.
Ask yourself these questions when considering your home's location.
How well kept are the neighbors properties and do they have pets?
Is the property on a cul-de-sac that may be affected by single access in and out and families with children playing?
Is the home located in an area surrounded by public roads close enough to generate noise 24-hours a day?
Is the property located in an area with a number of commercial food establishments where you may be subjected to food smells?
Is the property located in the flight path of the airport serving that region that may subject you to unnecessary noise pollution?
Filed under: Construction