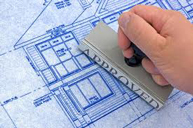 If you are considering a remodel for a room in your home or if you're planning to sell your home and need to make some updates, it's important that whatever work you do is done correctly and meets all governing code requirements. This can be a daunting task whether doing the work yourself or outsourcing it to a contractor.
Choosing a qualified contractor to complete that work can give you peace of mind knowing that it's done right and will likely eliminate a lot of the stress in undertaking that renovation yourself. You might be wondering what questions to ask a contractor when remodeling and this post will provide those answers as well as will tell you how the contractor's  response should impact your decision to hire.
Selecting a Qualified Contractor Starts Here
The important first step before you need be concerned about what questions to ask a contractor is to find good contractors to interview. To meet your expectations, here are some tips to consider when choosing a qualified contractor to complete your work:
GET A REFERRAL FROM SOMEONE YOU KNOW – If you have a friend, relative or co-worker who has remodeled or renovated recently; ask if they can recommend a contractor they shared a good experience with. Chances are good that if the experience they had was positive, then yours' may be as well. Quality contractors, who do well on referral business, work to maintain high customer satisfaction.
FIND A SPECIALIST – If your remodel or renovation work is specific to a single trade, then you should consider hiring a specialty contractor instead of going to a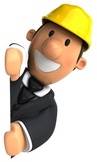 general contractor.
While a general contractor (GC) will be your first line of defense in any workmanship issues, if you are just, for example, replacing cabinets, then a cabinet contractor or millwork contractor may be all you need.
A specialty contractor will excel at their craft having the best experience and can provide the best guidance for your installation. You will also not incur layered cost markups by cutting out the GC. However, if your project requires multiple trades, then letting a GC manage that work on your behalf will save you time and headaches.
LICENSED, BONDED AND INSURED – A reputable contractor will provide you with a copy of their business license, bond if required and certificate of insurance. It is important that your contractor have commercial general liability, automobile liability, worker's compensation, a business license for the counties in which they perform work and a state business license.
CHECK THEIR REFERENCE – Start with the Better Business Bureau (BBB) which is an often overlooked invaluable resource. If the contractor is registered with the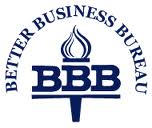 BBB you will be able to get their rating as well as see any complaints filed against them for the last 3 years. You can also see specifically what the complaints were regarding and how they were resolved.
This can be done before even contacting the contractor candidate. Ask for current client references from the contractor and then speak by voice with the customer to get their perception of the whole build process with that contractor. Also ask for supplier references to see how well this contractor pays his bills.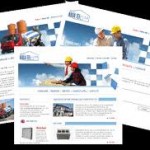 CHECK THEIR WEBSITE – While anybody can put just about anything on a website, you can generally get a feel for a contractor by looking at their website. Depending on the site, it may give you a list of projects they've completed along with a photo gallery.
It may contain a detailed "About" section that gives you the company's history as well as the company's senior leadership team. It can also show you what organizations they claim to be affiliated with and may even list their contractor's license numbers.
DON'T SETTLE FOR LUMP SUM – It's important to have your bidding contractors provide detailed written estimates and not just one lump sum number. A lump sum number gives the contractor an opportunity to conceal compounded markups and increase unit costs. A detailed breakdown by trade will give you a better understanding of where your dollars are being spent and what you are paying for that contractor's overhead and profit.
Critical Interview Questions to ask a Contractor
You've made the decision to remodel and are clear on your scope of work. You have a list of contractors you're considering through referrals or other means; and have checked their status with the Better Business Bureau, as well as their website. Now you're ready to interview.
Here are the questions to ask a contractor during the interview process with a detailed explanation of why each is important:
The Basis for Each Question when Hiring a Contractor
Download a free PDF of this video HERE.
Tagged with: bath remodel • contractor work • contractors for how remodel • get contractors • house contractors • how to remodel • kitchen remodel contractors • questions to ask a contractor • remodel contractors
Filed under: Construction