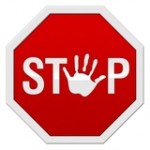 Contractor fraud is typically wrapped in the promises of quick repairs at below market prices. According to the Wall Street Journal, the entire US construction industry is virtually on "life support".
With little hope for any quick turnaround in construction spending and a bleak outlook of the current construction jobs market, there is a kind of desperation on the part of builders and the trades to find work. This environment can perpetuate construction scams and construction fraud.
What this does to established contractors is force them to compete for project opportunities with those not-so-established; those whose legitimacy as a business may be in question; and those who work with little to no overhead at whatever they can get. There are good contractors out there but you need to be able to separate the wheat from the chaff.
Here's how to avoid contractor fraud
Contractors are having to bid with minimal profit, if any,  just to stay afloat and projects that would have garnered only a handful quality bids in better times are now seeing 4 and 5 times the number of bids as was once the norm.
The low number for a new construction, remodel, home improvement or repair project is not necessarily the best number and without your due diligence may bring you more headaches than you know.
10 EARLY WARNING SIGNS OF POTENTIAL FRAUD
Contractor shows up unsolicited and offers services in exchange for payment
Contractor is unable or unwilling to provide references for prior work performed
Contractor asks for payment in full up front or asks for payment in cash
Contractor provides a "lump sum" or very general estimate lacking detail
Contractor's place of contact is a hotel, work truck, construction trailer or any other place not verifiable as an established business
Contractor does not have a local office or local phone number
Contractor is unwilling to provide evidence of Certificates of Insurance for General Liability or Worker's Compensation
Contractor prefers to handle all contact in person and avoids the use of mail or email
Contractor does not have a license or contractor's bond required in those states issuing licenses as a requirement to do work
Contractor's bid is too low in comparison to other bids received for the same work
Proceed with Caution
If you've made the decision to hire a contractor, then exercise contractor fraud prevention before signing on the dotted line.  Here are some helpful tips to consider:
Obtain bids and written estimates from at least 3 reputable contractors who have been referred by friends, co-workers or other family members
Contact the Better Business Bureau to see if any complaints have been registered against the contractor(s) you are considering.  This step is invaluable and often overlooked
As a general rule, if you don't understand it, don't sign it.  Seek outside assistance, if necessary, for interpretation of contract terms and don't be afraid to make changes
Never leave any blank areas on a signed contract and make sure you get a copy of the contract and the contractor's  insurance BEFORE any work begins
In most areas, you have 3 days to cancel a contract if solicited at a place other than the company's place of business.  If you do decide to cancel, do it in writing by registered mail with a return receipt
Final payment to a contractor should NEVER be made until the contractor provides verification, through signed lien releases, that his subcontractors and suppliers have been paid for their work and work is completed
Check your State's Licensing Requirements
A general note, some states have minimum dollar limits before a contractor is required to be licensed for example, the state of Arkansas requires contractors, who choose to bid on construction projects, to have a license if the value of the work is $20,000 or greater.
Each state's requirements will vary. These can be verified through your state's Contractor's Board.
Avoiding Contractor Fraud
Taking into account these 10 Red Flags and then taking a few extra steps when you have decided on a contractor, can mean the difference between a successful project or having to deal with the loss and embarrassment of contractor fraud or a contractor scam.
You as a consumer do have rights when dealing with any contractor. Know your rights, before starting any home improvement, repair or addition and check with your local state or municipality for any laws pertaining to the licensing of contractors and insurance requirements in your state.
Stopping contractor fraud starts with consumers who are best informed and know what signs to look for. You work hard for your money so you should expect nothing less than getting full benefit from every dollar spent.
Tagged with: construction fraud • construction scams • contractor fraud • contractor scams
Filed under: Caution