Contact Us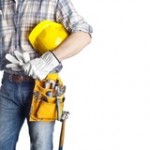 Thank you for visiting this website. We hope that you find the information on this site useful and visit often for updates.
We strive to make you aware of potential tricks, traps and conditions that may affect the outcome of your construction experience.
If you have any questions regarding the content on our SucceedwithContractors.com website, or about any processes or products that are mentioned, or any contractor experiences you'd like to share, please feel free to contact us using the comment form below.
Remember the great thing about a blog — you are anonymous so feel free to ask your construction or project process related question. We are here to help and will respond as quickly as possible.
Comments or questions are welcome.