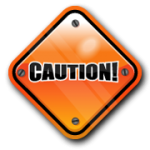 Construction fraud can rear its ugly head following any devastating spring, summer or winter weather event when the cleanup and rebuild process begins.
Contractor fraud is more rampant during these times so it is important to be able to identify the signs of a less than reputable contractor and leave nothing to chance.
When the disaster first responders, emergency personnel and FEMA are gone; when local and state government is no longer involved, you, as a survivor, are left with starting over or rebuilding. This is a stressful process where most of us have no previous experience.
You may be solicited by public insurance adjusters, contractors, or other sales people offering their services and could fall prey to predatory solicitors, scams, and misinformation.
While the majority are honest and reputable, there are people out there eager to capitalize on the misfortunes of innocent people.  All you need is one and acting too quickly may result in decisions that could prove to have serious long term implications. Here's what you need to know to stay one step ahead of contractor fraud.
Know the Construction Fraud Signs
Here are some general tips to consider before committing to any emergency or remedial work with a contractor or trades person.
Don't rush into signing any contracts or accept any public insurance adjuster recommendations or contractor offers until you have taken the time to consult with professional counsel and have had an opportunity to weigh all your options. Every contractor should be checked out for proper licensing and insurance. At a minimum, any contractor should have Commercial General Liability, Automobile Liability and Workers Compensation coverage.
Public Insurance Adjusters are required to be licensed by the Division of Insurance in your state.  Call your state office to verify the adjuster is legit and not perpetuating construction fraud.
Take precautions if you live alone.  Make sure you have a relative, a friend or neighbor with you when you meet a contractor and don't advertise that you live alone.
Before the contractor arrives, secure all of your valuables, including paperwork that could facilitate identity theft.  After the contractor leaves, check all of your doors and windows to make sure they're still locked so no one can return later and gain easy access.
Ask your insurance agent what happens if supplies or equipment is stolen from the jobsite?  Will the contractor come after you for the cost to replace or did you secure insurance from your contractor that would cover the loss?
Until you pay the contractor for any materials, the responsibility for those materials should be with the contractor and not you. It is the contractor's responsibility to secure any materials, even if stored off-site until they are installed.
If your contractor pulls a permit for the work, your local building inspector will be required to inspect the contractor's work to ensure it is compliant with all applicable codes.  You can also hire your own inspector if you are unfamiliar with the technical aspects of your construction rebuild to ensure the contractor's work meets industry standards.
Make sure you understand the fine print in your contract language, seek professional counsel and leave nothing blank that a contractor can fill in later.
PLEASE READ THIS CONTRACT WARNING
When a contractor is hired for EMERGENCY services and you sign a contract for them to perform the work, you WAIVE YOUR 3-DAY RIGHTS to cancel that contract. This only applies in the instance of contract work following a major event for example, a tornado or earthquake.
Take the time to make smart, informed decisions when you hire a contractor to minimize or eliminate your risk for construction fraud and to ensure a positive rebuild process.
Tagged with: construction fraud • construction scams • contractor fraud • contractor scams
Filed under: Caution