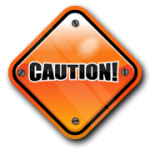 Whether you are hiring a general contractor or a single trade contractor, it is important for your protection and that of the contractor that they carry a current, active policy for Commercial General Liability or CGL insurance.
If the contractor you consider hiring for your project does not have this insurance, you are placing yourself at high risk of potential future  and very costly legal issues.
This can occur if work is being performed on your project or it can occur much later after the work on your project has been completed.
Learn what a CGL policy is all about and why this policy is important before you sign an agreement with anyone to do your new construction, renovation or home improvement project.
What's so Important about CGL Insurance?
Contractor's Commercial General Liability (CGL) insurance coverage includes a number of important kinds of liability coverages. These coverages, in total, insure you as the customer, subcontractors, trade workers, contractor employees or even bystanders against the following types of claims:
Advertising Injury – An example would be a subcontractor or trade contract who submits an insurance claim against your contractor on the premise that his professional reputation and potential earnings have been impacted by damaging reviews and publicity initiated by your general contractor.
Bodily Injury – In this example of bodily injury, you or an innocent bystander is inadvertently injured on a job site as the result of carelessness on the part of your contractor.
Personal Injury – This type of claim can sometimes include psychological and emotional injury that results from either negligent or deliberate acts by the party being sued. One example would be an innocent bystander who is injured by a falling stepladder that may have been left unattended by your contractor within an area that had significant foot traffic.
Property Damage – These claims originate from damage or loss of property related to your contractor's activities.  An example of this would be a plumber who is sued because water pipes he installed begin leaking and caused damage to walls and floor near them.
Products and Completed Operations – This coverage is critical to a contractor because it covers the claims that occur when you, as the customer, believe a job was not done properly. An example of this might be a foundation that eventually cracks or a wall that collapses at some point after a job has been completed.
In every case, the CGL insurance coverage covers legal and final judgment expenses caused by claims being filed against your insured contractor. This generally includes all the other party's hospital expenses, earnings lost, and any pain and suffering that may have been endured.
If you hire a contractor without this critical coverage, then the affected parties will likely come after you.
Tagged with: cgl insurance • commercial general liability insurance • commercial liability insurance • contractors insurance
Filed under: Insurance