About Us
SucceedwithContractors.com is dedicated to providing quality information on the subject of working with contractors, whether it's in new construction, remodel or home improvement projects and in particular, how consumers can be better informed when working with the trades.
In commercial or residential construction, too often owner interests are underrepresented with key information about the construction process often overlooked or not offered.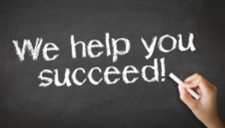 Here you will find helpful reviews, information, tips and much more about the overall project process.  This site is in the format of a weblog so each time we post new information, it will show up as the first page.  Please feel free to check back  frequently for new updates, tips and useful information on any systems,  products or processes that may be reviewed on this site.
You can easily navigate through the website by using the options at the bottom of the page.  Please don't hesitate to follow the links you see in BOLD throughout the review to learn more about any topics of interest to you. Be sure to check out our links to any beneficial authorities dedicated to consumer awareness or resources we like that may save you money.
We sincerely hope you find the information we're providing to be helpful and valuable. To learn more about how we handle your privacy, visit our Privacy policy.
Thanks for visiting and enjoy the site!

Comments or questions are welcome.